Closed Beta 0.47 Gl1tch in the System | July 20, 2020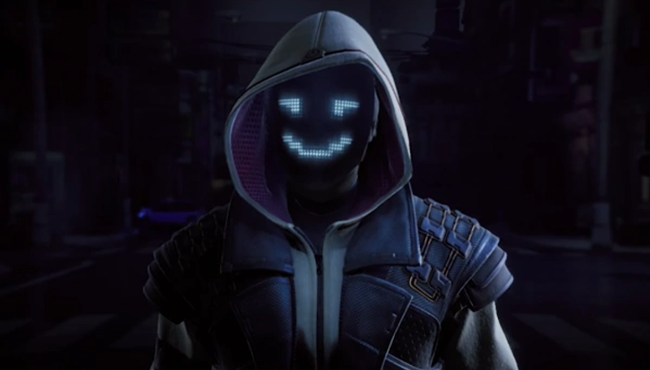 Overview
If you haven't heard about what's coming in Update 0.47, this is probably going to make you want to #GoRogue. First, we are introducing a brand new mode called Strikeout which gives each team a certain number of respawns per round. This means even if you are taken out, you can still come back to settle the score!
Also, take a moment to enjoy the nightlife of one of the hottest spots in Miami! The Zero Drop Rave is the place to be, but that's what makes it such an enticing target. Rogue Company to the rescue!
Finally, it seems like there is some kind of Gl1tch in the game. See if you run into it…
Check out all the other updates below!
General
A big part of Rogue Company is looking good, so we've added a new cinematic at the beginning of each match to remind you.

Improvements have been made to grenade throwing animations.
New callouts in menus will provide information on more elementary features such as Loadout, Rogue Unlocking, etc…
Jump functionality from the Chimera has been changed to provide a more consistent launch allowing players to glide in more predictably.
Modes
NEW GAMEMODE: STRIKEOUT

Strikeout features two teams of four. Each team has a total of 12 tickets (respawns). After a team's tickets are expended, players will no longer respawn. Strikeout features an objective that rotates round to round. Teams who control the objective for thirty seconds will reduce their opponents ticket by one.
Controlling the objective when the opposition is out of tickets triggers a Sudden Death phase. In Sudden Death, the team without tickets will have thirty seconds to contest and/or re-capture the objective or it will result in a round loss.
The Item Shop in Strikeout works identically to Demolition and Extraction but players will start with more money.
Game Mode Rules:

Round Duration: 5 Minutes
Tickets: 12
Starting Cash: 12,000
Rounds to Win: 3
Respawn Interval: 8 Seconds
Objective Capture Time: 3 Seconds
Objective Re-Capture Time: 3 Seconds
Objective Ticket Reduction Timer: 30 Seconds
Rogue Ability Recharge Duration: 60 Seconds after use. This rule only impacts Rogues whose abilities currently don't recharge.
Rogues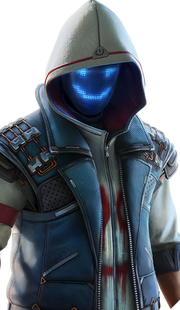 NEW ROGUE: GL1TCH

Gl1tch is an enigmatic hacker and activist known as much for his high profile cyberattacks as he is for playing tricks on his targets. In Rogue Company, Gl1tch is a Breacher that uses a combination of stealth, guile, and his elite hacking to disrupt and dismantle enemy defenses to create an opening for his team.
Abilities:
Weapons:
Gadgets:
Perks:
Balance
Bug Fixes
Players can no longer access the cliff areas of the High Castle map.
Players can no longer navigate back to the Melee training section of the Tutorial from the Sword training section.
Fixed a wall on Icarus that the bomb could be thrown through in Demolition mode.
Fixed a bug which was preventing the correct effects on Tear Gas Grenades. It will now slow players as intended.
Community content is available under
CC-BY-SA
unless otherwise noted.